gv60
Galaxy Meets GV60 Genesis: How To Upgrade Your Driving Experience With the UWB-Powered Digital Key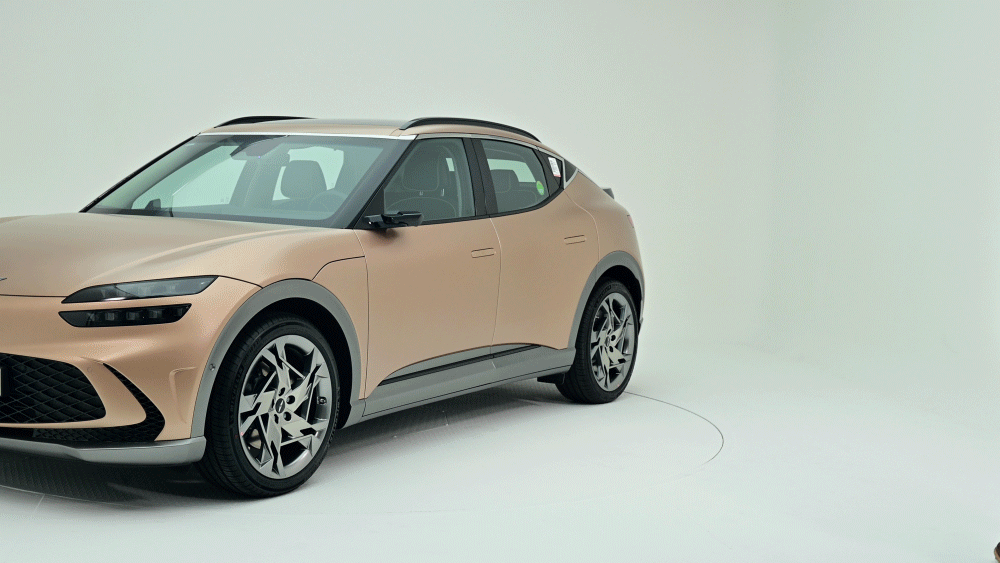 Your car just got a high-tech upgrade. Today, Samsung Electronics and Hyundai Motor Group announced that the GV60 Genesis electric vehicle will be the first to support ultra-wideband (UWB) digital keys available on Galaxy devices.1 Seven of the latest Samsung Galaxy smartphones will support a digital key powered by UWB technology. So forget fishing around for your keys in messy bags or deep pockets — now, you can unlock your car with your smartphone simply by walking up to it, and lock it back up again by just touching the door sensor. Let's take a closer look at how this incredible new technology transforms your smartphone into a digital key that makes life easier.
The Future of Smart Car Keys With UWB
UWB is a wireless technology that allows your smartphone to connect and communicate directly with your car. Once a digital key is registered, the GV60 can identify authorized Galaxy devices and unlock the doors as they approach.
Travel Light With Digital Key on Samsung Pass
Digital key is available through Samsung Pass, a system for storing digital signatures, IDs and passwords. Later this year, we are excited to expand this service to Samsung Wallet, which will also allow users to securely store and manage digital IDs, boarding passes, vouchers and credit cards on their phone.2 It helps you keep everything you need to get through the day in one, safe, practical and convenient place.
To use a digital key on your smartphone:
Install and open up the Genesis Connected Service app in the car.
Select "Vehicle" menu on the infotainment system.
Select the "Digital Key" menu on the screen, and "Register" on your Genesis Connected app.
That's it! Samsung Pass should start automatically registering the key in both apps.
Now, you can leave your car keys at home.
Unlock New Ways of Starting Your Car
Depending on your car's settings, there are two ways to unlock your car using UWB. You can open your car door by pressing the door handle while your phone is in your bag or pocket, or you can automatically unlock it simply by approaching the car with your smartphone.3 Both ways can be used interchangeably, so you can always choose the option that makes life easier.
Users can also enjoy some helpful features remotely on their phone, like honking the horn or starting the car, before entering the vehicle by pressing the engine button in Samsung Pass.
Share Your Digital Key With Family and Friends
What about when someone needs to borrow your car? You can choose to share your digital key with three of your contacts by selecting them from a list and clicking 'Send digital key'. This will send a text message that guides them through setting up a digital key on their Galaxy smartphone. Once you share the key, the recipient can start using it immediately by adding it to their Samsung Pass. You can even control how long they have access to the key, and revoke access when needed.
Users can enjoy peace of mind knowing that their digital key is secure, thanks to the high-level security chipset protecting Samsung Pass. The app's authentication process ensures you always have control over who can borrow your car key, and when.
At Samsung, we believe that all of our users deserve the convenience of a more digital lifestyle. That's why we continue working to expand our digital key services through innovative collaborations with global car companies. Our goal is to increase the number of smartphone devices that support digital keys powered by UWB technology.