industry
All the Things You May Have Missed From Samsung at ISE 2022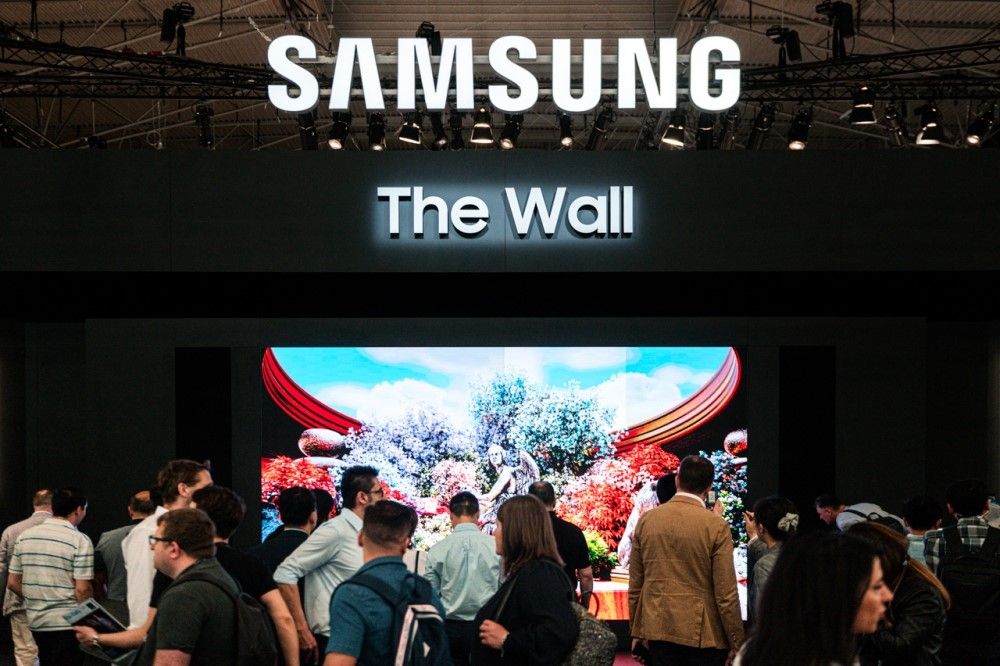 This year, Integrated Systems Europe (ISE) was back in full force, making a triumphant return in-person after debuting as a hybrid model in 2021. Taking place at the Gran Via in Barcelona, Spain, ISE 2022 brought together with key players in the global audiovisual industry and saw Samsung Electronics showcase its latest award-winning and, category-leading displays and innovations.
If you weren't able to visit the show this year, read on to learn about everything you may have missed from Samsung at ISE 2022.
Reimagining Business for the Hybrid World
At ISE 2022, Samsung was able to present its concept of 'Business Reimagined' to professionals from around the world. With businesses experiencing drastic changes to how they operate and plan on a day-to-day basis, Samsung showcased how its diverse lineup of commercial display technologies can help enhance the customer and employee experience whether in-person, remote or a mixture of the two.
With category-leading technologies across relevant categories, including education, corporate, retail and quick service restaurants (QSR), Samsung's 2022 ISE booth demonstrated firsthand how businesses can leave lasting impressions while increasing efficiencies.
Samsung also highlighted the sustainability progress it has made as part of its "Together for Tomorrow" vision. The company showcased its efforts to reduce its environmental impact in the production of new products through such methods as the increase of the use of recycled materials and the improvement of energy consumption in its 2022 Smart Signage lineup, including QHB, QMB and QBB.
Samsung's continued use of recycled materials across its packaging even saw the company be recognized by the AV News Awards, where the company won the Sustainability Innovation of the Year Award which recognizes efforts made towards reducing waste, promoting energy efficiency and conserving resources.
Making a Bold Statement With The Wall
At ISE 2022, Samsung unveiled the 2022 lineup of its state-of-the-art display technology, The Wall, which features even more options for businesses looking to transform their spaces with next level picture quality and immersion. Samsung also unveiled the new The Wall All-in-One (IAB), which offers transformative installation set to save businesses both time and resources.
Furthermore, Samsung received two awards for its innovative The Wall lineup within the Digital Signage Hardware and Video Wall Hardware categories from the industry-leading Top New Technology (TNT) awards body.
Enhancing the Hybrid Classroom Through Seamless Collaboration With Flip Pro
In order to provide innovative solutions to a new era of the classroom that incorporate with remote, in-person and hybrid learning at ISE 2022, Samsung unveiled the new Samsung Flip Pro (WMB). The intuitive, easy-to-learn whiteboard enhances education through collaborative features including Smart View+, enabling educators to cast student device screens to the display no matter what operating system the student uses.
Additionally, the advanced touch screen of Samsung Flip Pro supports Brush Mode, allowing for realistic drawing and painting experiences. In recognition of its innovative design and capabilities, The Flip Pro was recognized as the top interactive whiteboard at this year's TNT Awards.
Flexible Outdoor Signage Perfectly Suited for QSR and EV Charging Stations
Understanding that the outdoor signage landscape is constantly changing, Samsung has been continuing to innovate its solutions for such business fields as QSR and electric vehicle (EV) charging. The 2022 outdoor signage lineup features slim designs and reliable performance under a variety of weather conditions and environments in accordance with the changes being seen across the industry.
Verified by Underwriters Laboratories (UL) for outdoor visibility, businesses can deliver clear menus to restaurant customers or showcase the latest promotions to EV owners, even in bright sunlight, with Samsung's 2022 signage solutions. The company's outdoor lineup (OHA) was recognized with the TNT Award for All-Weather Display.
Furthermore, Samsung's MagicINFO 9 took home the TNT award for Digital Software as the industry continues to recognize the cloud-based solution as the most comprehensive signage featuring 24/7 support.
Leading Innovation in Display Technology Design
As well as receiving recognition for its latest display technologies, Samsung was also recently honored with two design awards by iF Design, one of the most prestigious global design award bodies.
Samsung's Signage Setup Assistant App was recognized by iF Design for its efficient and time-saving installation process for the ever-growing large LED screen industry, while the company's Micro LED display was honored for its all-screen design and simplicity.
For those looking to learn more about Samsung's latest lineup of display technology solutions, be sure to check out The ISE 2022 Virtual Experience site and stay tuned to Samsung Global Newsroom for all the latest news.