mirai semiconductors
Samsung Semiconductor's distribution partner, 26 years of future semiconductor KOSDAQ challenge.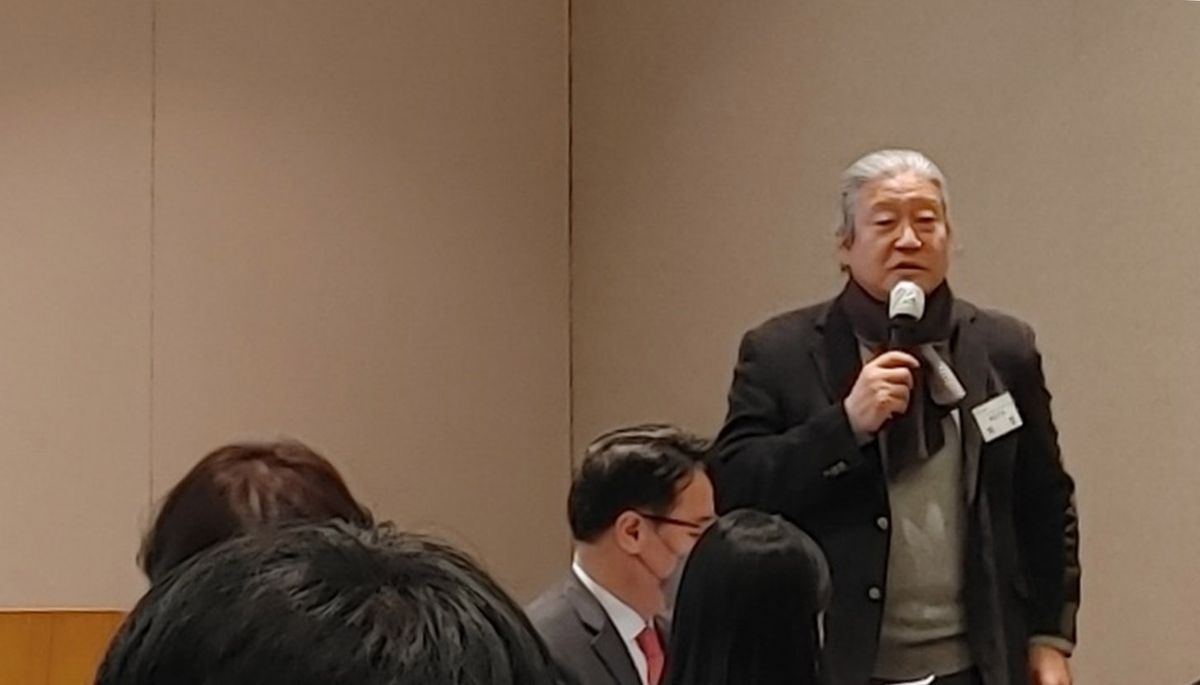 MIRAI SEMICONDUCTORS, Samsung Electronics' core semiconductor distributor
A held an IPO press conference at 63 Building in Seoul on the 9th. 이정 MIRAI SEMICONDUCTORS
The CEO said that the sales of system semiconductors will reach 70 percent this year. Founded in 1996, Mirae Semiconductor has grown into a distributor specializing in semiconductors as a distribution partner of Samsung Semiconductor at the same time as the company was established.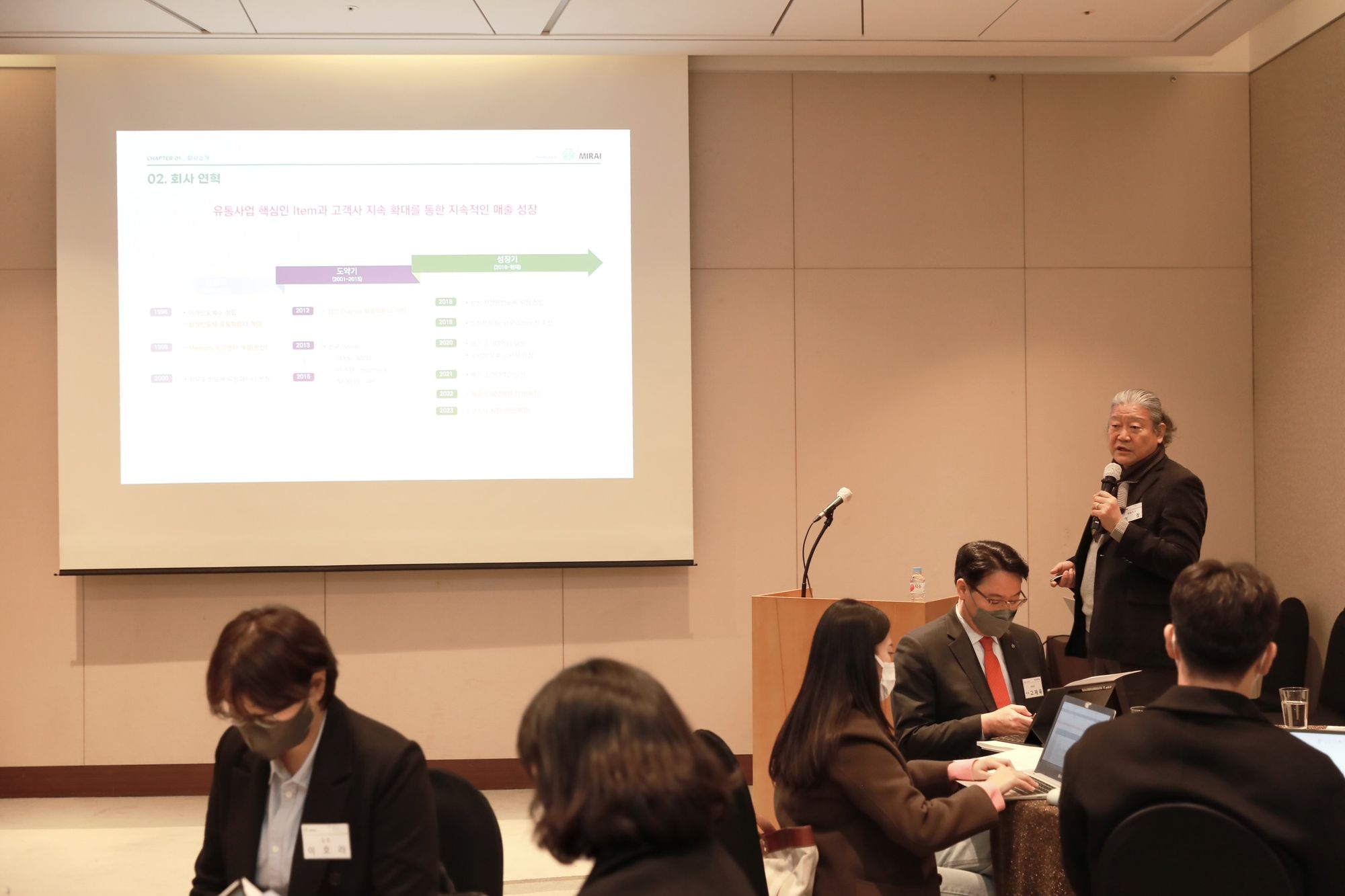 MIRAI SEMICONDUCTORS
According to IPO data, sales in 2021 are 328 billion, operating profit is 19.6 billion, sales forecast in 2022 are 550.2 billion and operating profit is 22.1 billion. In the IPO, distribution volume is 3,709 shares, or 25.7% of the total volume, with about 19 billion public offering funds.

The business area of is largely composed of system semiconductors, memory semiconductors, and display areas, including system semiconductors (56.5%) and memory semiconductors (38%). Sales in the system semiconductor business area are exceeding the memory area. In particular, system semiconductors are non-memory semiconductors that interpret, calculate, and process data, which are different from memory semiconductors that temporarily store data. In the case of system semiconductors, which are based on non-memory semiconductors, it takes as much as four or five years as a year to expand the market and generate sales. Sales of non-memory semiconductors per contract are quite high, CEO Lee said.
MIRAI SEMICONDUCTORS business flow is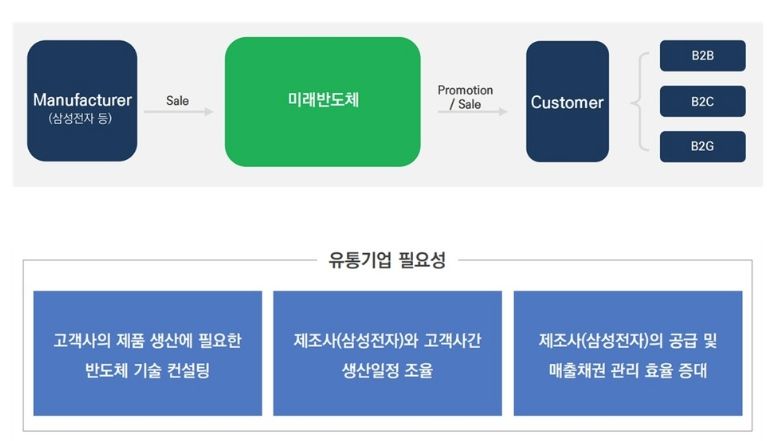 MIRAI SEMICONDUCTORS distribution business flows expand its main sales power to consult and consult semiconductor technology necessary for the production of customers' products, and generate sales by adjusting production schedules with manufacturers (Samsung Electronics), and increasing the efficiency of supply and management of sales bonds.

Sales are expected to be 171.8 billion won in 2019, 218.3 billion won in 2020, 3280 won in 2021, and 550.2 billion won in 2022.
Compared to 2021, operating profit is about 4% in 2022, focusing on highlighting the growth of system semiconductors based on blue-chip trading lines.
CEO Lee (68.12 percent), CEO Lee's wife Jeon (6.19 percent), and Shinhan Investment & Securities (0.75%), the organizer, are the largest shareholders of MIRAI SEMICONDUCTORS.
the operating funds this time I will do all-in on the MIRAI SEMICONDUCTORS growth strategy.
If MIRAI SEMICONDUCTORS secures about 19 billion won from listing on KOSDAQ through IPO, MIRAI SEMICONDUCTORS will be used as operating funds. It said that if operating funds are about 120 billion won, sales could generate about 550 billion won.
For additional sales, the operating funds secured after the KOSDAQ listing will be used as a bridgehead for overseas expansion by building sales channels for foundry customers, exploring global markets through cooperation with manufacturers, expanding system semiconductors into new business items, and collaborating with customers.
At an open event, he said, "We cannot tell you the supplier of system semiconductors as external secret," and asked which country (U.S. and U.K.) to expand the bridgehead overseas, but it is not yet clear."
CEO Lee said, "The KOSDAQ listing will be a great help in securing growth engines, and listing at a difficult time is a preparation process to step on the accelerator when the economy is good."
Samsung Electronics announced last year that it will invest a total of 300 trillion won, including semiconductors, by 2030. Through this listing, MIRAI SEMICONDUCTORS can benefit from securing working funds to increase sales and reducing costs by acquiring its status as a listed company.
MIRAI SEMICONDUCTORS is offering a total of 3.6 million shares this time. The desired band for the public offering is 5300 won to 6,000 won, and the expected market capitalization is about 86.6 billion won based on the top price of the public offering. After confirming the public offering price on the 13th, it will start a general subscription from the 16th to the 17th of this month. It will be listed on the KOSDAQ market on the 27th, and Shinhan Investment & Securities will be the organizer.
what is main product MIRAI SEMICONDUCTORS?
Logic chip(72%)( - Touth constroller  IC, Camera Image Sensor, PMIC(Power Management IC)
Memory Semiconductor(28%) -  Dram, Nand Flash, SSD