seoul apartment
As interest rates rose and housing prices fell, the bestowal of apartments in Seoul decreased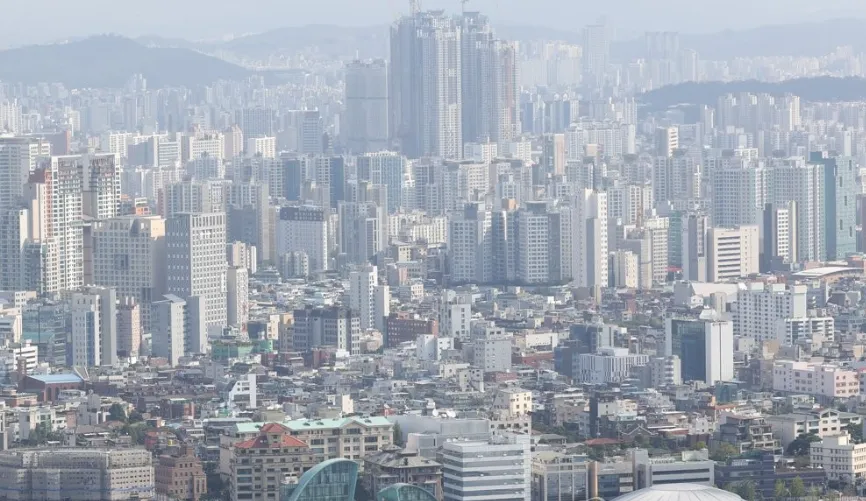 Housing prices have begun to decline in the wake of the recent rate hike. The proportion of bestowal apartments in Seoul has also begun to decrease.
The number of bestowal apartments in Seoul in August, compiled by the Korea Real Estate Agency, was 245, accounting for 8.9% of the total 2,739 transactions.
This year, it is slightly higher than last July (7.2%), but the total number of cases (337 cases) decreased from July, and it is also the lowest proportion of bestowal in August since 2019.
The proportion of bestowal apartments in Seoul rose from 10.2% in January this year to 23.1% and 17.2% in April and May, before the imposition of holding taxes (as of June 1), as multiple homeowners flocked to bestowal to reduce the burden of holding taxes.
Then, it slowed to 11.2% in June, but the proportion of bestowal dropped sharply from July when the Bank of Korea carried out a "big step" (a 0.5% increase in interest rates at once).
The decrease in the proportion of bestowal has led to a decline in housing prices as the recent rapid loan interest rate hike has made it burdensome for children and others to receive bestowal. This is interpreted as an increase in demand to wait and see to reduce the tax burden caused by bestowal.
The proportion of bestowal apartments in Gangnam-gu was 13.8% in July, but decreased to 10.7% in August. Of the 278 transactions traded in August, 28 were bestowal.
Seocho-gu apartments also recorded 4.1 percent of bestowal in August, the lowest this year.
Yeongdeungpo-gu did not have a single bestowal in August, and Dongjak-gu recorded the lowest of the year at 2.1%.
On the other hand, in areas where housing prices have recently fallen relatively significantly and actual transaction prices have plummeted, the bestowal has increased.
Even if the house was announced to the market through sales amid a sharp drop in transactions, it turned to bestowal when it did not sell. In particular, the reason is that the bestowal transaction price can be reported low due to a drop in the actual transaction price, which can reduce the transfer tax.
Songpa-gu, where apartment prices have fallen sharply due to a series of transactions that have fallen more than 600 million won to 700 million won compared to the high point in Jamsil, is a case in point.
The proportion of bestowal in Songpa-gu apartments in August was 19.6%, lower than April (45.0%), but increased from June (15.4%) and August (4.1%).
The same is true of the Gangbuk area, which has the largest drop in apartment prices in Seoul.
Among them, Nowon-gu, which has the largest drop, saw its proportion of apartments bestowal soar from 15.2% in July to 33.8% in August. It is the second highest of the year after 39% in April, just before the holding tax.
Dobong-gu also saw its share of bestowal rise to 24.5%, which was only 9.2% in July.
more news- korea language version