twice
Girl group TWICE will release its new mini-album "BETWEEN 1&2" on the 26th of next month, its agency JYP Entertainment said on the 13th.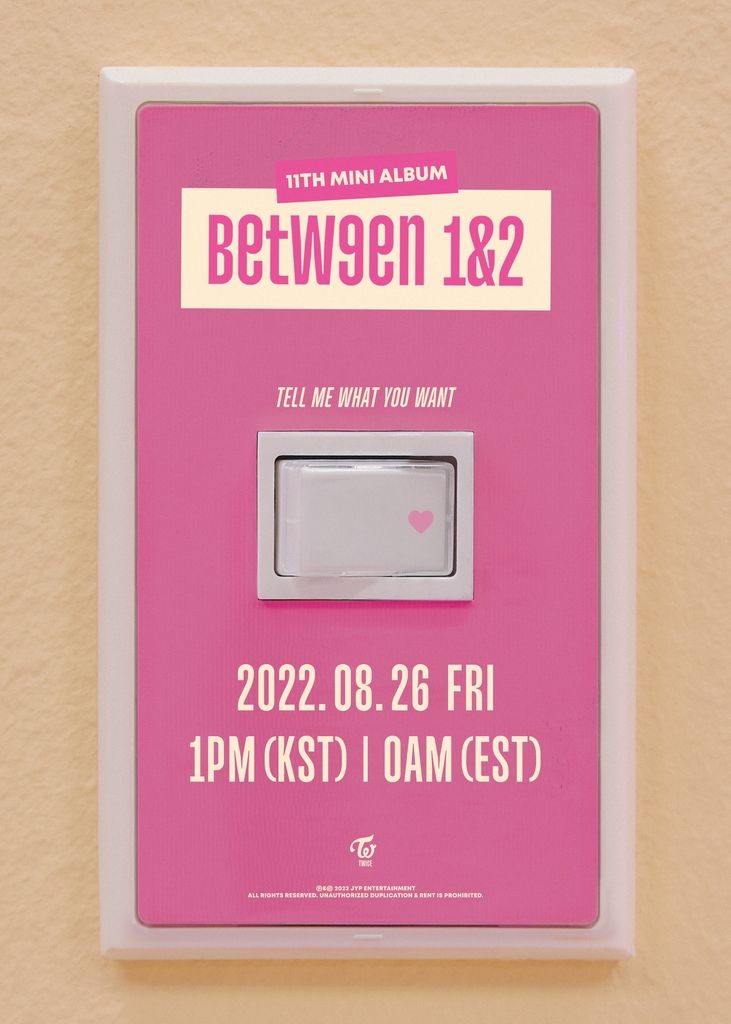 JYP Entertainment released a teaser image announcing TWICE's comeback on its official SNS channel at midnight.
It is the first time in about nine months that TWICE's new album has been released since November last year.
They made ONCE (TWICE fans) happy by announcing that all of the members succeeded in renewing their contracts with their agency JYP Entertainment the previous day and safely passed the "girl group's seven years."
TWICE's new mini-album "Beatwin One & Two" will be released at 1 p.m. on Friday, the 26th of next month. Pre-orders start at 1 p.m. on the 26th of this month.
TWICE is a girl group that debuted in October 2015 and represents JYP Entertainment. TWICE has set a number of new domestic and foreign records, including winning the grand prize at various K-pop awards, accumulating sales of 10 million albums, entering the Tokyo Dome in the shortest period since its debut, ranking third in its third full-length album "Billboard 200," and having more than 100 million views among girl groups.
JYP Entertainment's stock price also rose sharply with TWICE's growth. Before TWICE debuted, JYP Entertainment's stock price was only around 4,000 won. However, after TWICE's debut, JYP Entertainment's stock price began to rise. Considering that JYP Entertainment's stock price is currently 50,000 won, it has recorded nearly 10 times the growth rate.