bespoke jet
How Samsung's Bespoke Jet™ Cordless Vacuum Makes Spring Cleaning a Breeze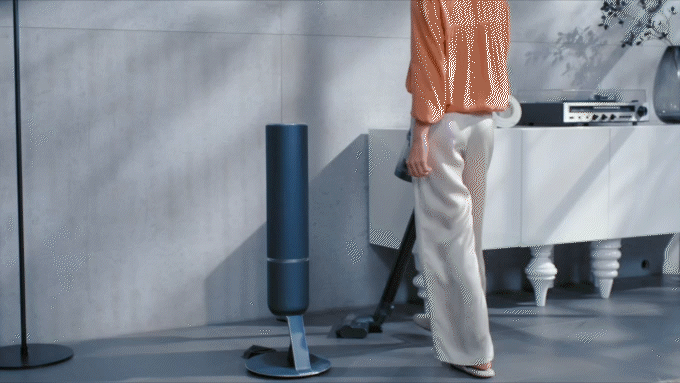 Cleanliness and home hygiene have become top-of-mind in light of our current global circumstances. Furthermore, as more and more people are working from home, keeping your home hygienic has become especially important.
Whether you're cleaning to keep away allergens, cleaning on a tight schedule or simply cleaning up after pets, you can master your spring cleaning with help from Samsung Electronics' Bespoke Jet™.
A Hygienic Start to Spring Cleaning
Getting started on the laundry list of things to get done for spring cleaning can be daunting. But when you're ready to start, so is the Bespoke Jet™.
With its cutting-edge All-in-One Clean Station™, the Jet is automatically emptied and recharged after each use. Samsung's unique Air Pulse technology cleans out the dustbin while ensuring that fine dust and particles don't escape back into your home thanks to an advanced filtration system that traps 99.999% of fine dust.1
Even while vacuuming, the Bespoke Jet™ uses an advanced Multi-Layered Filtration System that, like the one in the All-in-One Clean Station™, traps 99.999%2 of dust particles and fine dust,3 so you can breathe a sigh of relief knowing that only clean air is being released from your Jet.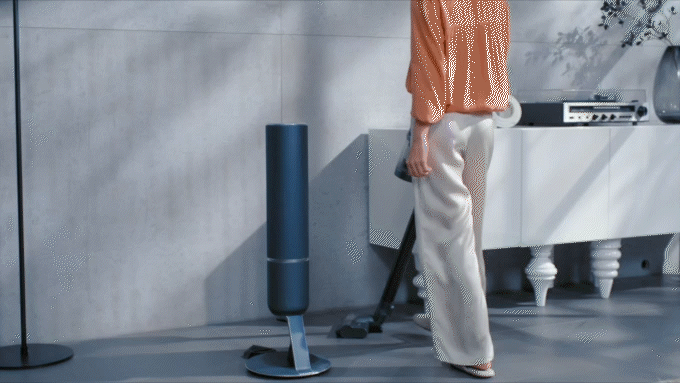 Big Power for Big Messes
Spring cleaning can be an extra chore if you have to do it multiple times. If you haven't got round to vacuuming in a while, you need a device that has all the power you need to get the job done.
The Bespoke Jet™ is designed with a powerful Digital Inverter Motor that supplies up to 210W4 of suction power. Inside, a Jet Cyclone flow structure makes the most of this suction power to effectively pick up particles from start to finish while minimizing suction loss, removing the need to vacuum over the same area multiple times.
All you need to do for those areas that need a bit more care than others is to set the power to max and vacuum with ease.
The Lightweight Champ for Cleaning After Pets
While chasing your pets around the house can be fun, cleaning after them from room to room can be a pain in the neck — and the back.
Vacuuming pet hair and dander is part of any pet owner's daily routine, and is especially important to keep up for anyone suffering with allergies. What's more, with springtime just around the corner and seasonal irritants on the rise, a lack of thorough cleaning could result in suboptimal living conditions.
In order to mitigate this, it is essential for any pet owner to have a lightweight vacuum cleaner that can get into all the nooks and crannies, just like your pets. Cleaning from spot to spot is easier with the Bespoke Jet™ thanks to its lightweight design weighing 24% less5 than other vacuums. You can easily glide from the floor, to carpets, to underneath the couch, and even behind your desk without any strain on your back.
The optional Pet Tool's brush attachment is another way to take the hassle out of cleaning pet fur. A rubber nozzle combined with bristles helps to pick up even thin, easy-to-miss pet hair from around the house.
With the Bespoke Jet™, you can spend more time playing with your pets and less time stressing over their mess.
Long-Lasting Power When Cleaning on a Tight Schedule
On average, it is recommended that people should vacuum the most frequently used areas in the home, such as floors and furniture, around once a week,6 with each vacuum session varying from minutes to hours depending on the size of the space. But for those extra-long cleaning sessions, the Bespoke Jet™ was designed with endurance and efficiency in mind.
Say you're having guests over and need to clean the entire house in a hurry. The Bespoke Jet™'s detachable, long-lasting battery ensures that you're always ready, no matter the size of the job. A full charge lets you vacuum for an hour,7 and a detachable battery means that you can double your cleaning time after a quick swap — meaning that there is no need to waste time to stop and recharge.
Convenient Accessories To Give Your Spring Cleaning That Extra Shine
There's nothing like celebrating springtime with a get-together at home with food, drinks and friends — but a spilled drink can put a dampener on any social event. Thanks to the Bespoke Jet™'s Spray Spinning Sweeper, you can quickly remove any spills in record time, removing the need for a mop, a bucket or other cleaning tools.
The Bespoke Jet Spray Spinning Sweeper attachment uses dual spinning wet pads that rotate 260 times a minute to clean hard floors by quickly picking up spills while getting rid of germs when paired with reusable anti-bacterial microfiber pads.8 Its built-in water tank can also help with any stickier spills.
Furthermore, if you're not sure how to go about cleaning up a mess with your Bespoke Jet™, its built-in LCD Digital Display offers you all the information you need at a glance. The intuitive icons on the display not only alert you to a problem, but also guide you through the solution, whether it's a clog in the system, objects stuck in the brush, or a missing filter. Featuring support for 28 languages, you can also keep track of the suction levels you're using and even the remaining battery power.
In order to master your spring cleaning this season, ensure you have all your bases covered with the versatile Bespoke Jet™ vacuum, designed with Samsung innovations to make it the perfect tool for your cleaning.