hyundai
Hyundai Motor is building a new plant in Korea for the first time in 29 years... Future car conversion 'speed'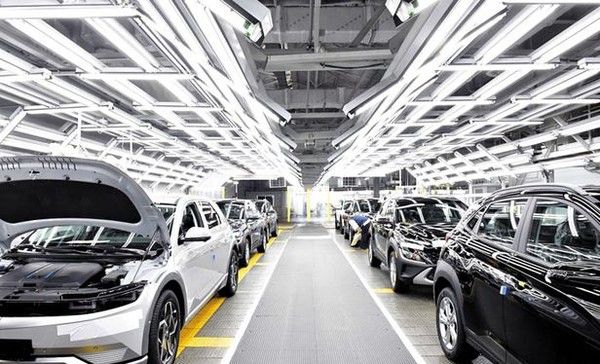 Hyundai Motor is building a new electric vehicle plant in Korea. It is the first time since the construction of the Asan plant in 1996. It will also rebuild its aging Ulsan plant. It seems to be a strategy to make domestic factories a key base for future car production.
Hyundai Motor's labor and management reached a tentative agreement at the 15th wage negotiation held at the accompanying room of the main building of the Ulsan plant on the 12th, with vice president Lee Dong-seok and union branch manager Ahn Hyun-ho attending.
Labor and management recently prepared a "special agreement on future investment in domestic factories" to respond to the automobile industry environment such as the spread of automation, establish a domestic electric vehicle factory, and gradually rebuild existing old production lines to secure future vision and employment stability.
The company aims to start construction in 2023 and complete construction by 2025. Through this, Hyundai Motor's first electric vehicle-only plant will be established in Korea, transferring vehicle models to a new plant, and reorganizing domestic plant production volume. It also agreed to promote domestic investment, such as phased reconstruction of existing old factories.
The company will push for investment in mid- to long-term domestic factories and introduce state-of-the-art production quality systems to strengthen future manufacturing competitiveness, workability, and improve the environment.
An official from Hyundai Motor said, "With this agreement, the largest domestic investment will be made by building a new Hyundai plant in Korea 29 years after the completion of the Asan plant in 1996 and gradually rebuilding the existing old production line."
"After announcing the plan to build an electric vehicle plant in Georgia in May, we will be able to respond to the growth of the global electric vehicle market by establishing Hyundai Motor's first electric vehicle plant in Korea," he said. An official from Hyundai Motor said, "Despite internal and external risks such as the prolonged semiconductor supply and demand crisis, the global economic recession, and the Ukraine war, labor and management have drawn a 'tentative agreement without regulations' for four consecutive years."
"We will gather our capabilities to further solidify the role and status of domestic businesses as global hubs (HUBs) during the transition period of the automobile industry and uncertainties in the global business environment to leap into 'first mover' in the future mobility era," he said.