bespoke home 2022
Samsung Electronics Invites You To Expand Home Life Possibilities at Bespoke Home 2022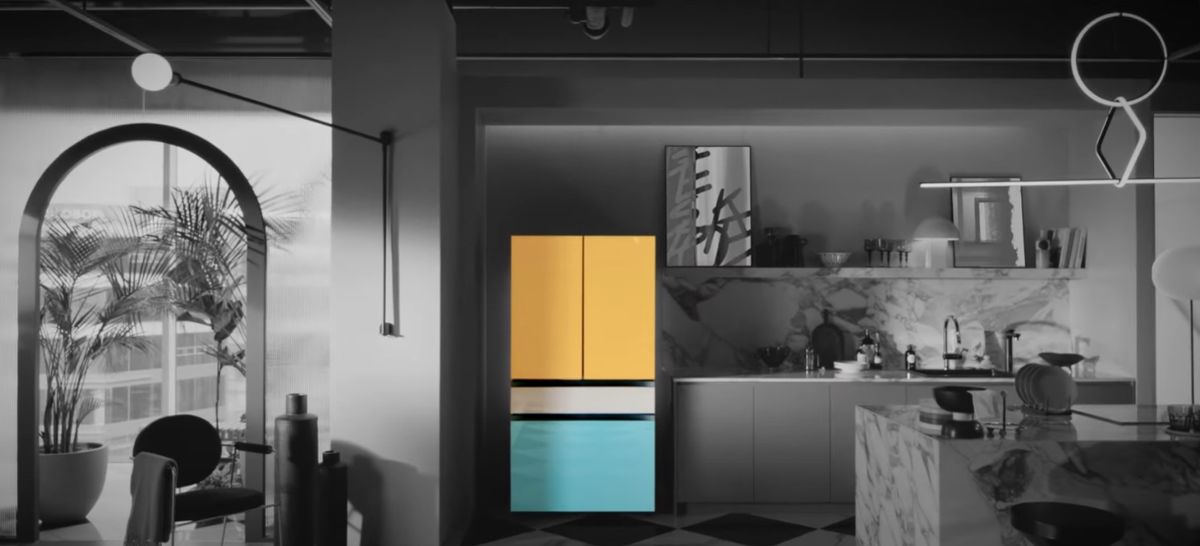 Samsung aims to build on the warm reception and industry praise forBespoke appliances at the event by expanding the limits of what is possiblewith Bespoke at home
Samsung Electronics today announced the return of Bespoke Home 2022, the second annual global showcase highlighting the latest in Samsung's innovative home appliances. This year's event will revolve around three key themes related to expansion — of space, experience and time. Samsung will highlight how Bespoke is furthering its global reach and surpassing the boundaries of the kitchen, how life experiences are being expanded through convenience and flexibility and how Bespoke is extending the lifecycle of appliances allowing customers to enjoy Bespoke products for longer.
"At Bespoke Home 2021, we unveiled home appliances that offered customers personalization through customization, flexible functionality and connected living," said Kanghyup Lee, Head of Sales & Marketing Team of the Digital Appliances Business at Samsung Electronics. "This year, we are excited to showcase how Bespoke is expanding to offer consumers new experiences in and out of the kitchen, even more connected convenience and our efforts towards sustainability."
Expansion of Space
Bespoke is expanding from within the walls of the home to the world, soon making Bespoke appliances available in more than 50 countries. Adding to that, Samsung will extend its Bespoke product lineup to the entire home with various product categories equipped with upgraded functions and new color options.
At its core, Bespoke's evolving designs are meant to inspire consumers to create personalized homes that truly reflect their diverse tastes and aesthetics, no matter where their home may be. With the Expansion of Space ethos, Bespoke is bringing that vision to life.
Expansion of Experience
As connected experiences at home have shifted from novelty to everyday interactions, Bespoke is simplifying the connected home by bringing six smart home services together — Cooking, Energy, Clothing Care, Pet Care, Air Care and Home Care. Along with this, an updated Family Hub service coupled with enhanced AI is seamlessly bringing automated convenience into the lives of users.
Expansion of Time
Following the expansion of space and experience, Samsung is creating sustainable solutions for products throughout their entire lifecycle, from product design to disposal.
Join Samsung at the exhibition booth at EuroCucina in Milan at Fiera Milano, Rho in Italy to learn more about everything new for Bespoke Home this year. You can also find out more about the Bespoke Home Media Day event set for June 7 at 16:00 CEST (23:00 KST / 10:00 EDT). The Bespoke Home Media Day 2022 event will be streamed on Samsung's global YouTube channel, Samsung Newsroom and Samsung.com.