high1
This is a must visit South Korae resort - "Organic Farm", an eco-friendly kitchen garden grown by the chefs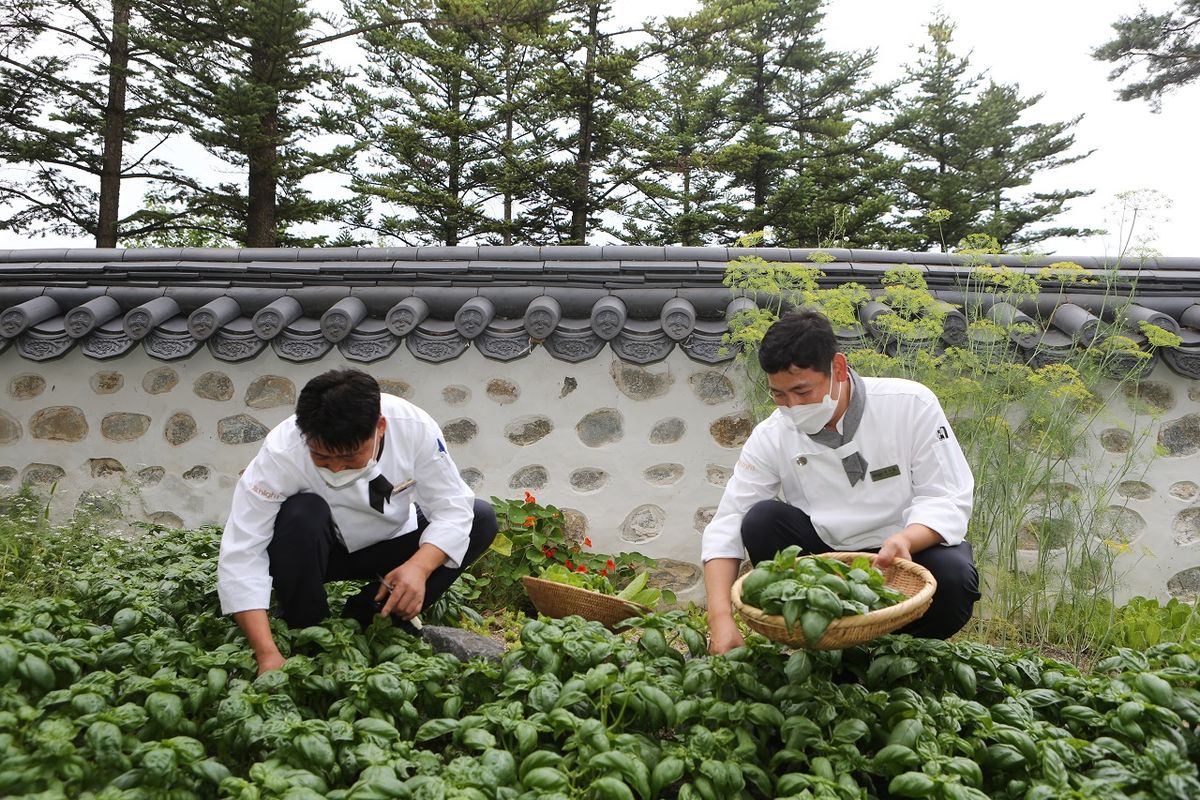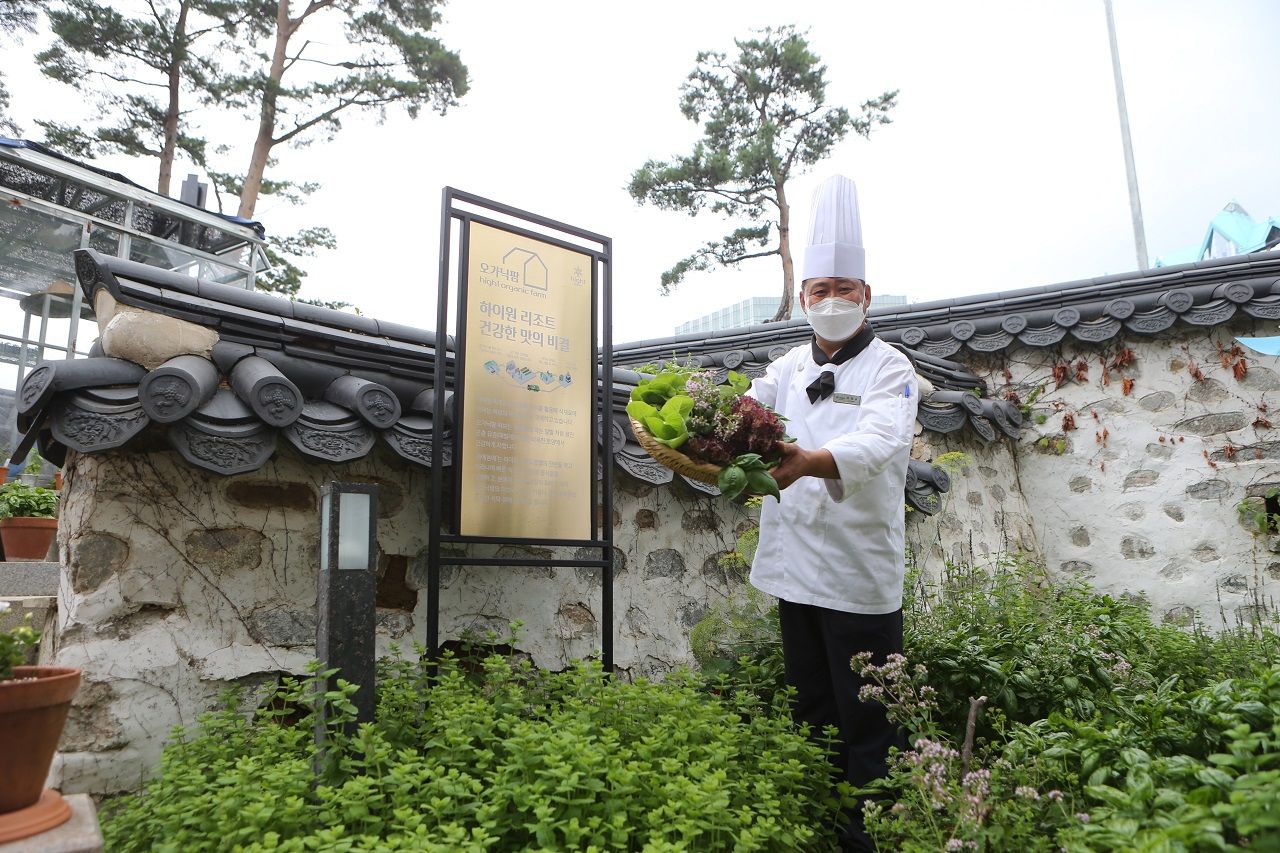 'Organic Farm', where ingredients are grown by hand using eco-friendly farming methods
A kitchen garden is a garden decorated with vegetables, herbs, flowers and fruits that can be used as ingredients. In 'Organic Farm', an eco-friendly kitchen garden operated by High1 Resort, 20 kinds of crops are grown with the sweat and devotion of the chefs.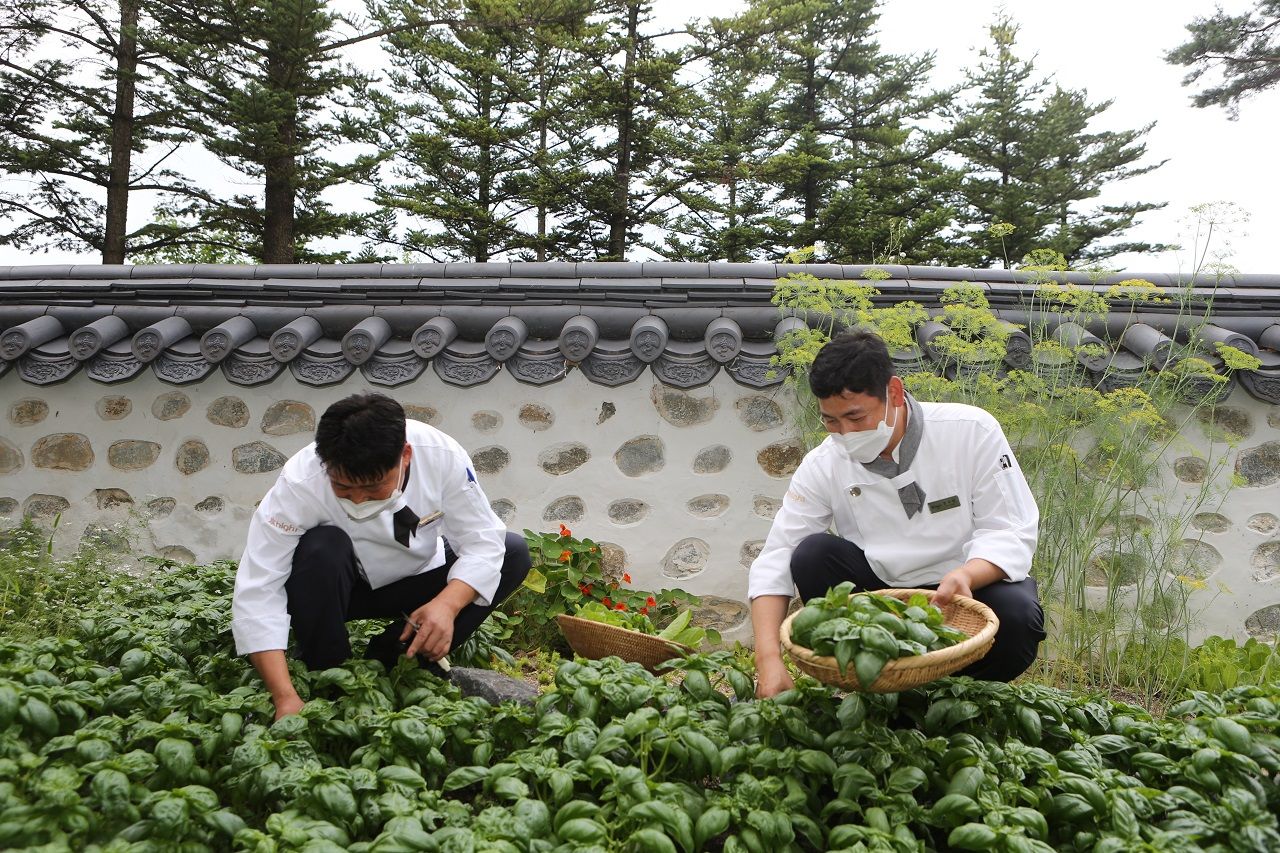 Cultivation of healthy food through the introduction of natural circulation technology
Organic Farm uses food waste discharged from the resort as food for insects called 'Dongae,' to obtain eco-friendly compost that has been decomposed and cultivated by using it as manure for crops. In addition, healthy ingredients produced by smart farms are used in various menus.
Implementation of campaign to spread low-carbon eating culture
Through the 'Korea Green Food Campaign', a low-carbon dietary culture movement, we are practicing eco-friendly certified agricultural products and local food produced in the region, and minimizing food waste in order to reduce carbon emissions from the entire production, distribution and consumption process.
Green Footprints for a Better World
The hotel and resort industry is related to various environmental issues due to the nature of its business, and thus a higher level of eco-friendly management is being demanded.
In line with the social demands of 'overcoming the environmental crisis', High1 Resort will continue its 'green footprint' to make a better world through eco-friendly and low-carbon management.
visite High1 Resort _ link
Yes High1.